Content Marketing Strategies and Research
Best practices of Content Marketing for your needs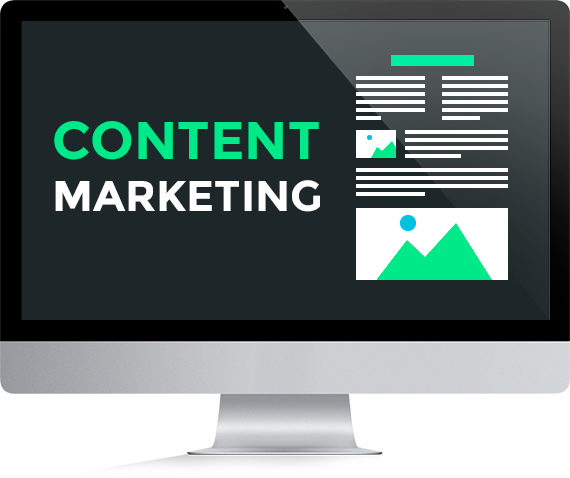 Having effective material on your website is not only essential to capture readers' interest but also vital for successful website optimization and internet marketing.
Rx Medical Web's staff of writers are physicians and internet personnel. In addition to written material that you provide us with, a physician from our staff writes additional compelling medical content.
Afterwards, our internet staff goes over the content to make it search engine friendly (and compatible). Writing content for journals or print material is significantly different than for website or internet writing. That's why our internet staff reviews the content to make sure it contains keywords, is styled in a way that will allow the search engines to pick up the material, and contain relevant, new information.
Website Content

Our physicians and internet writers prepare custom content along with information you provide. This material is well written and prepared so that it will be search engine friendly allowing customers to find your medical website when they search for information. In addition, as part of our ongoing maintenance and optimization services we provide, new content is added regularly to your site not only to maintain fresh information for your readers, but also to provide Google™ (and other search engines) new information to help maximize your website's exposure for optimization.

Email Marketing/Newsletter Writing

Your website will have a custom information management system built in which gathers clients email addresses. Each Week our physicians write new articles and newsletters that we then email to your clients. These articles are not sales related but are articles of interest that your clients will be happy to read. Remember, customers are always at different stages of purchasing so it is important to stay in contact with them regularly so they know WHO YOU ARE, what SERVICES YOU OFFER, and HOW TO FIND YOU when they are ready to make a purchase.

Articles, Press Releases, Blogs

Writing and submitting articles, press releases and blogs to Google™ (and other search engines) is a vital part of search engine optimization. (optimizing your website so that is shows up on the first page of Google™ when a customer searches information about a procedure). This is a time consuming, daily job which is often left to the physician or his staff to perform by some website firms. WE DO ALL THE WORK. Again, our writers and internet staff write articles, newsletters, blogs and other reports regularly to maximally optimize your site. We do not ask you to help us write these articles.
Testimonials and clients
Good words. Good people