Our Entire Medical Marketing Program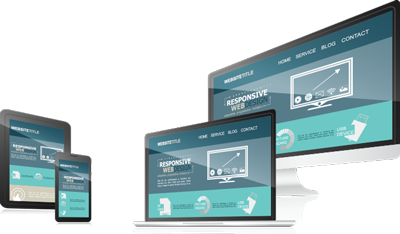 The medical Practice Marketing Kit functions as your entire marketing program. The purpose of marketing a medical practice is to effectively use medical marketing ideas to attract new clients to your office. We create a custom, powerful online business physician website that is built with a focus on internet placement and search engine optimization; marketing for your medical facility in this way will allow your clients to find your business when searching for a service you offer. (Many websites are attractive in design but are poorly developed and coded; this makes them difficult to find when clients are searching for a service you offer). This is our most comprehensive, inclusive medical website.
The physician or dental websites we develop are custom created and not templates. They also contain attractive designs and features like flash and video. (In addition to designers, programmers, and SEO personnel, we also maintain a staff of videographers; video is one of the most effective techniques to increase conversions on your site.)
In addition to our internet staff, our company is comprised of medical professional who write content for websites and for emails. This option is available for you, or you may provide your own content as well. We only develop medical websites for physicians and dentists of varying specialties such as Aesthetic Websites, Plastic Surgery Websites, Dental websites, Gynecology Websites, Chiropractic Websites, Cosmetic Dentistry Websites, Cardiology Websites, Pain Management Websites, Cosmetic Websites, and many others.
Our medical business websites include a database management system to capture clients' emails when they visit your website. This enables you to grow your database with the quality email addresses of clients you can email market to. We provide custom physician-written e-books for your clients to download from your website in exchange for their email. (We also have available an internet marketing program which includes email marketing to your clients using physician-written content). Read more about all our monthly marketing programs.
Additional features of the business Physician and Dental websites includes online patient forms, brochures, mobile compatibility, integrated blogs, RSS Feeds, integrated Social Networking (Facebook and Twitter), and a content management system. The content management system allows you to have the option of making changes to your website without having to pay someone else, and being built with the latest platforms allows for future expansion as new technologies emerge.
Our Entire Medical Marketing Program
For clients with medical websites already in existence, we can review your site to make sure it is as effective as possible. Remember, the best way to determine if your website is effective is to evaluate if it is prominent on the internet and if its generating revenue for you.

After developing an effective physician/dental website and other marketing tools, the next step is to be prepared for an influx of new patient phone calls. In response, Rx Medical Web has developed an employee sales manual (Front Office Fundamentals) which will help your staff become outstanding sales consultants as well as customer service personnel. Your front office staff may be one of your best assets.

CONSENT FORMS, TREATMENT FORMS, COMPLIANCE

Additional materials that are included are Medical Consent Forms for every procedure you will perform in your practice, Physician Procedure Notes, Diagrams, Pre/Post Treatment Instructions and more. This documentation, which is often overlooked or incomplete, is an important tool that should be part of your practice in order to maintain proper compliance.

PHYSICIAN, BUSINESS CONSULTATION SERVICES

Many of our clients have used this service very successfully while others, quite frankly, have not taken advantage of it's' benefits. Our Medical Practice Marketing Kit includes ongoing support and consultation with our staff of physicians, business and marketing personnel who are experienced in developing successful practices. Whether you are new to the business of medicine, or are looking to reach the next level, our business staff are qualified professionals with credentials to match. This is not new to Rx Medical Web. We have helped hundreds, if not thousands, of physicians on a 1-on-1 basis in their practices. We want to make sure your path to success is simple to follow.
Medical Employees Training Tools
Additional medical marketing material provided in the Practice Marketing Kit includes print materials for your office to effectively market to your existing patients
Our design team uses custom graphics and design to create a finished product that is professional and attractive. After your final approval, high-quality brochures will be printed and sent to you.
 Physician Practice Marketing
This is your most important medical office brochure. Our staff will help write compelling information detailing your professional background and the services you offer. This may be the only information your client takes home with them so the overall appearance as well as the information provided must be outstanding. Our designers will make sure you are happy with the final product.
 Patient Information Brochure
Patient Information Brochures (also customized to your practice) provide more complete information about each procedure offered. These medical marketing brochures are useful to help promote any service your client may be interested in. We may create this for you as an optional service. Our design team is available to create and design any other custom print work you may require.
 Patient Referral Brochure
Rx Medical Web creates customized Patient Referral Brochures for your staff to give to patients who will then distribute to their friends and family.
Customized Medical Office Marketing Materials
Services Postcard
An attractive, 6×9 postcard with a list of the services you offer, practice information, address, phone number, along with any special promotions.
 Business Cards
We create business cards to match the entire print portfolio that has been developed. It is important to look professional and have a consistent image you wish to project.