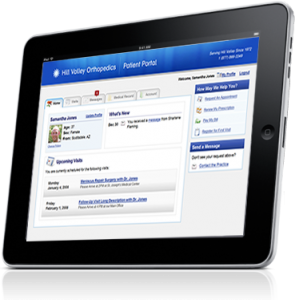 Electronic Medical Records (EMR) usage is one of the most effective tools a busy medical practitioner can utilize for their growing practice, and EMR integration is much easier than you think.
As a part of an overall healthcare integration plan, our staff can integrate the EMR's online patient portal into your medical website, and we won't charge you additional fees for this service. This is essential as it shows potential new patients that you are using the most current technologies to take care of their healthcare needs.
Having the website integration of the EMR Patient Portal system can help your practice operate smoothly while adding convenience for your patients as well.
Convenience for patients
Improved record keeping
Transmission of Lab Data, Imaging Studies and Patient Vital Information
Provide Prescription Refills
Online Patient Forms
Online Appointments
Internet marketing campaigns
To speak with a representative about integrating your EMR/ Patient Portal, contact us at 954-358-2856