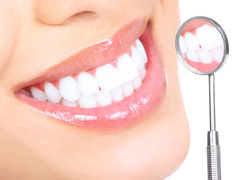 Although you may be one of the tops dentists available in your area, this is usually not enough to gain the patients needed to keep your medical practice alive. Marketing your dentist practice is necessary in order to be successful, and this definitely involves bringing your business to the internet. The first step to successfully marketing your dentist practice on the internet is creating an effective dentist website design.
To create a website for your dental practice that will be successful at marketing your services, you must consider many different factors. There is a lot more to a website than just providing a list of services and contact information. There are multiple features a website should have and a web designer should be aware of in order to attract as many customers as possible. These include search engine optimization, internet placement, graphic design, doctor-written content, and e-mail capabilities.
If you happen to already have a website for your practice, you should ask yourself if your dentistry website design is up to date with all the correct features and programming needed to effectively market your practice online, in a time when internet searching and using only continues to rise. It is most important for your website to be search-engine friendly, so that a potential patient can find you on the web when they use a search-engine to find the right dentist office for them. In order to do this, a website must include specific keywords and coding that allows search-engines to pick up your website when specific terms are searched.
Another thing to consider when creating your dental practice's website is to include physician written content. By doing this, you are enabling your website to be useful to patients, offering the most up to date and informative content for their educational purpose. In addition, strategically written articles on your website can help in the process of optimizing your website's search engine availability.
If you haven't already done so, creating a unique graphic design for your dental practice is an easy way for you to brand yourself, as well as a way for patients to easily recognize your practice. Including these graphic design elements within your website is quite necessary to contribute to your internet marketing success, as well as to create an aesthetically pleasing website that attracts customers. This graphic design can also be used in any print material you may use to market yourself, such as brochures and business cards.
Lastly, you should think about incorporating a way to collect customer e-mail addresses on your website. Newsletter and e-mail campaigns are an easy way to promote your dental office online, and including an e-mail capture system on your website will allow your dental office to reach out and offer services to as many people as possible.
There are many factors that go into creating a successful dentist website design, and it is important to consider all of them. A website is a wonderful tool to be used in advancing your online marketing campaign, and as a business owner, you should take advantage of any way you can market your practice.